Out and about
My weekend à la Lyonnaise
A day in Pérouges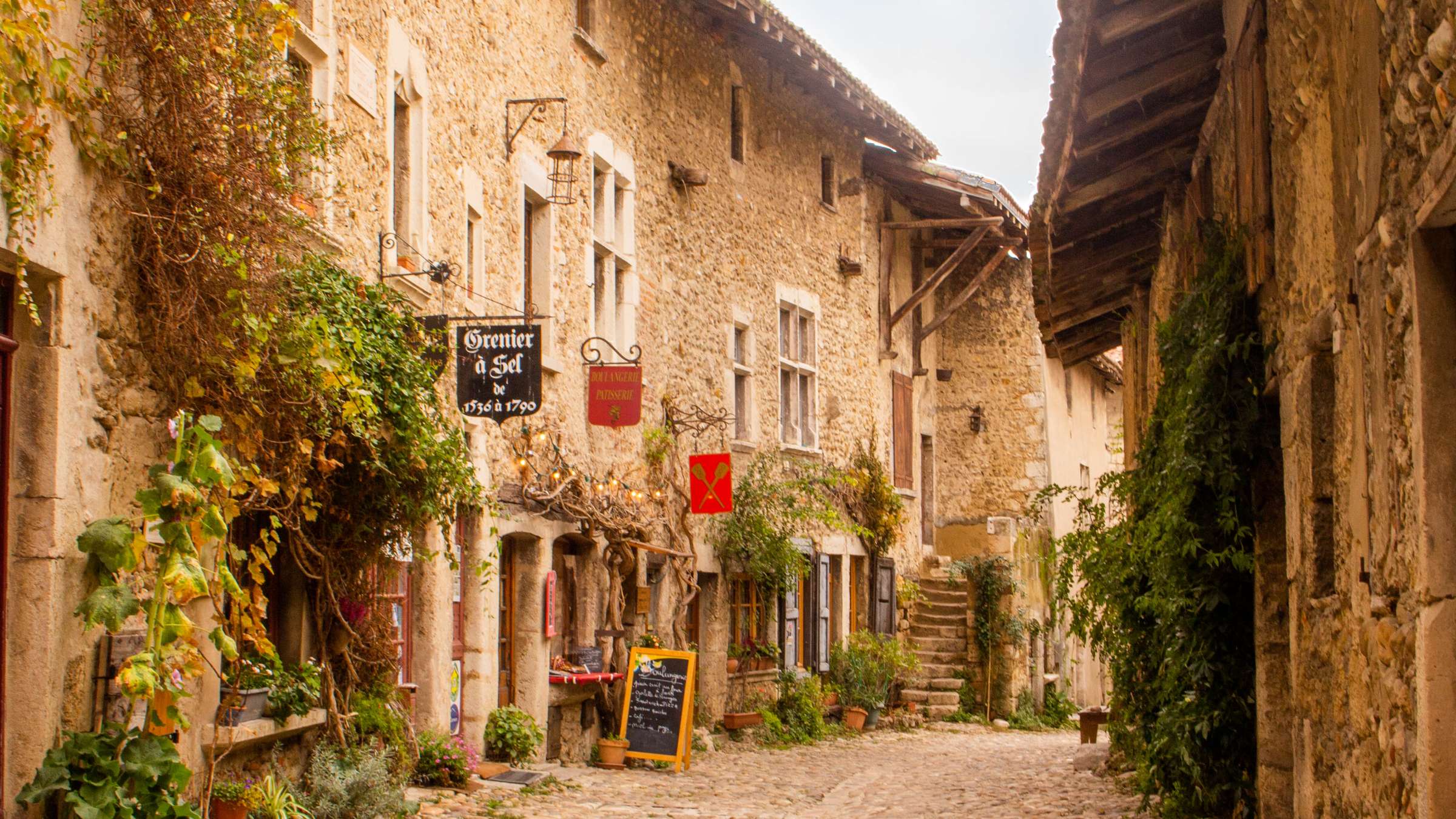 In the heart of the village
Show off on Instagram with your snaps of the beautiful façades of the houses, covered in red ivy.
The secret of Pérouges
The recipe for the legendary galette au sucre (sugar flat cake) has been stolen. Find the ingredients and save the secret! This treasure hunt for families, including mini-games and puzzles, is suitable for all ages. perouges-bugey-tourisme.com
Nature
The 'Sentier de la Croix Ramboz' is a walking path that can be completed in about two hours. The highlight? A superb view of the medieval town.
Le Printemps de Pérouges festival
Due to Covid, this spring event held on the plain of Ain has been pushed back to autumn, from 9 to 19 Sep. The line-up includes Les Têtes Raides, Pomme, Fabrice Luchini, Michel Jonasz and Jarry. festival-perouges.org
Plus point
The village's artisans are open everyweekend in autumn! Discoverthe work of the stained glass window maker, the ceramicist,the fine bookbinder and the cabinetmaker.