Discoveries
A BIT OF HISTORY
The Primatial cathedral of Saint-Jean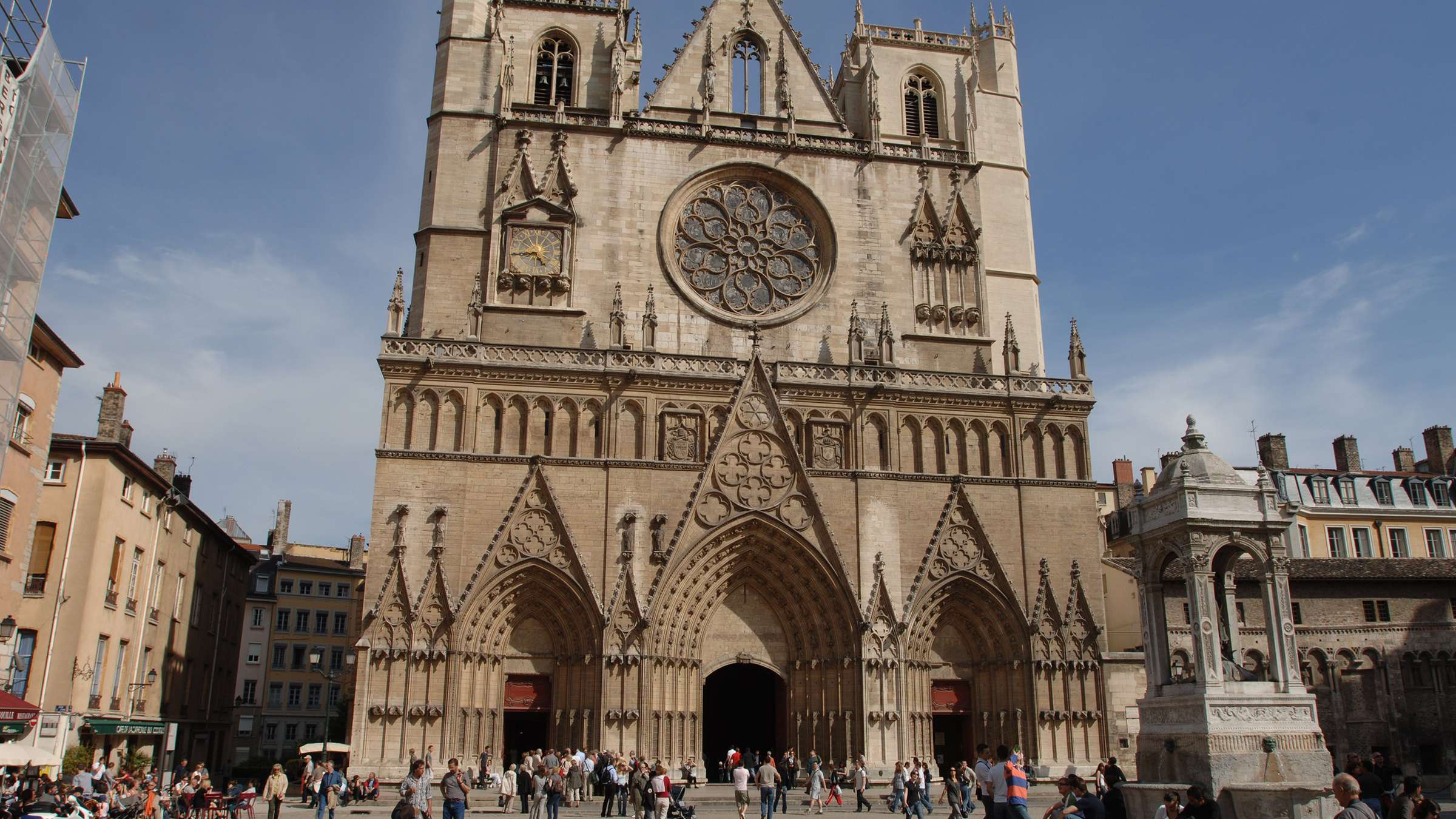 Cathédrale Saint-Jean-Baptiste de Lyon', to give its full French name, is also known as the primatial cathedral of Saint-Jean, as it was the seat of the Primate of the Gauls. This title has been given by the Pope to the Archbishop of Lyon since 1079, a time when Lugdunum was still the capital of the Three Gauls. A cradle of Christianity in France, this building standing at the heart of Vieux-Lyon (Old Lyon), was built over the course of three centuries and blends Gothic and Roman styles, which is one of the rea- sons why it is so special.
The story of an extraordinary cathedral
It also features a sixteenth-century astro- nomical clock, which shows the Sun orbiting the Earth, splendid twelfth-century stained- glass windows, and a spectacular central rose window. Formerly seen as the "place to be" by major figures of the time, it saw the crowning of Pope John XXII, the wedding of Henry IV and Marie de' Medici, and Cardinal Richelieu receive his biretta.
Listed as a historic monument since 1862, it has recently been restored and now features a sound and light show, created by the director Damien Fontaine: Lyon, née de la Lumière (Lyon, born of light). This immersive show looks back at the ecumenical history of second-century Lyon. It offers a chance to experience the site's history in a different way.
With Lyon, née de la lumière, the aisles, rows and nave provide the backdrop a historical-fiction show lasting 1 hr 20 mins and featuring some 150 extras. For ages 7 up. 22 October to 11 November. lyonneedelalumiere.com