Saint-Marcellin, a delicious runny cheese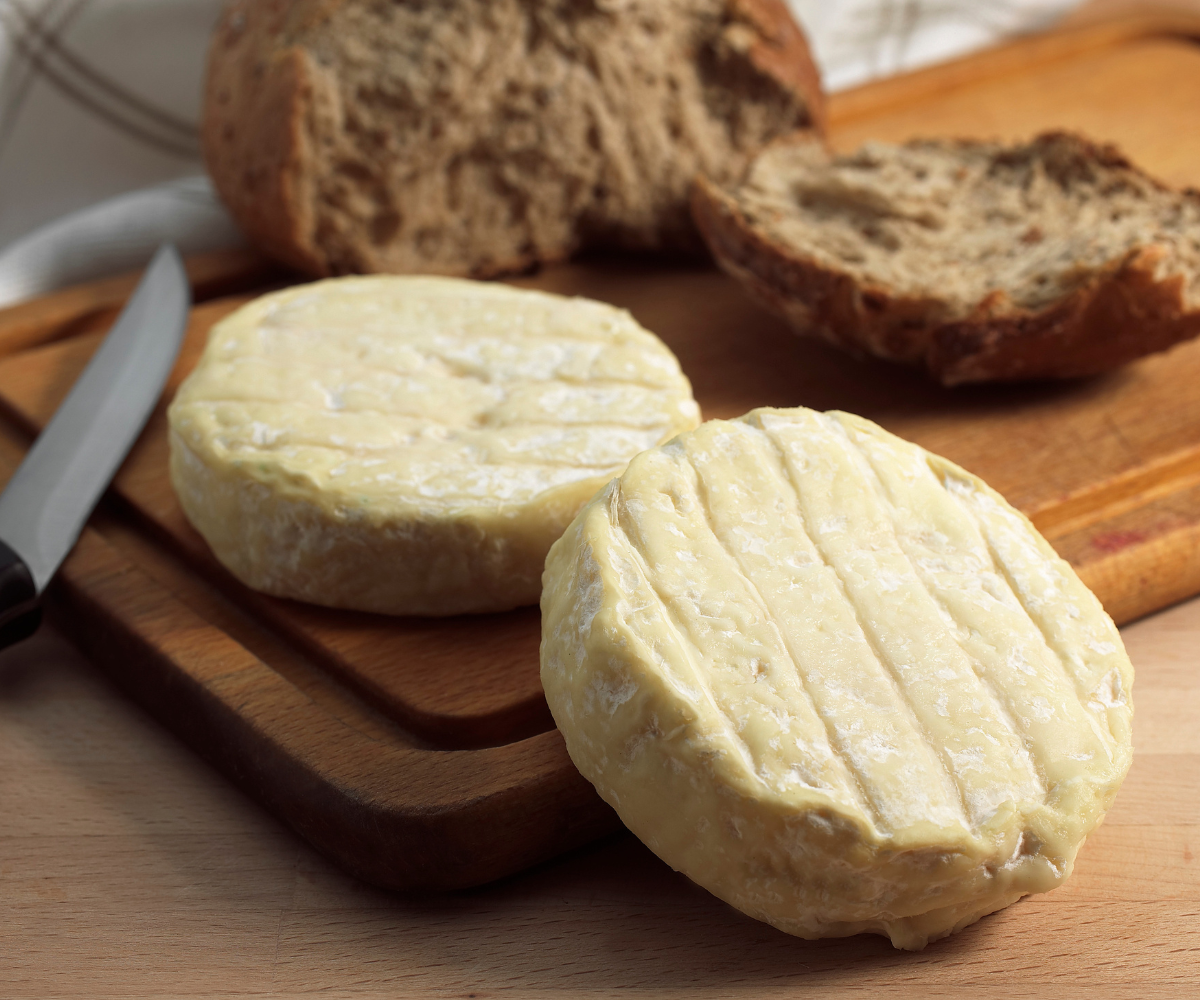 In Lyon and beyond, this little beauty from Vercors has been delighting lovers of soft cheese since it was created in the fifteenth century.
While it was made with goat's milk when it was born several centuries ago, Saint-Marcellin is now made exclusively using cow's milk, but no-one really knows why. This small artisanal cheese is covered in a folded white rind, sometimes dotted with touches of blue. Its minimum weight is 80 grams and its diameter is somewhere around 7 cm. A culinary gem that is iconic in the region, this small round soft cheese received its protected geographical indication (PGI) in 2013, but its fame goes back to the time when Louis XI, future king of France, governed the Dauphiné region. In 1445, after suffering a hunting accident near the Vercors massif, the monarch discovered Saint-Marcellin with two woodcutters who saved his life and introduced the said cheese to the royal table. Ever since, its inimitable flavour, creamy texture and distinctive taste have made it popular with cheese-lovers worldwide. It is usually eaten spread (not too hard) on a baguette as a starter, accompanied simply with some lettuce; alternatively, it can be cooked (if you haven't yet tried flank steak with a Saint-Marcellin sauce, you're in for a treat). In Lyon, it is a fixture on cheese platters, where it is often placed alongside its younger brother, the Saint-Félicien, which is actually a bit larger in diameter, just to complicate things. One important question remains: what drink to pair with it? According to Mère Richard, who is considered to be the queen of Saint-Marcellin and whose shop in the indoor food market Les Halles is always busy, "it is recommended to pair it with an aromatic white, such as a Viognier or a Rhône Valley wine. If you prefer red wine, go for an easy-to-drink, low-tannin option like Beaujolais, for example." More than a cheese, this is a treasure of our region!
Where to find it?
In just about any cheese shop in Lyon and the surrounding region.