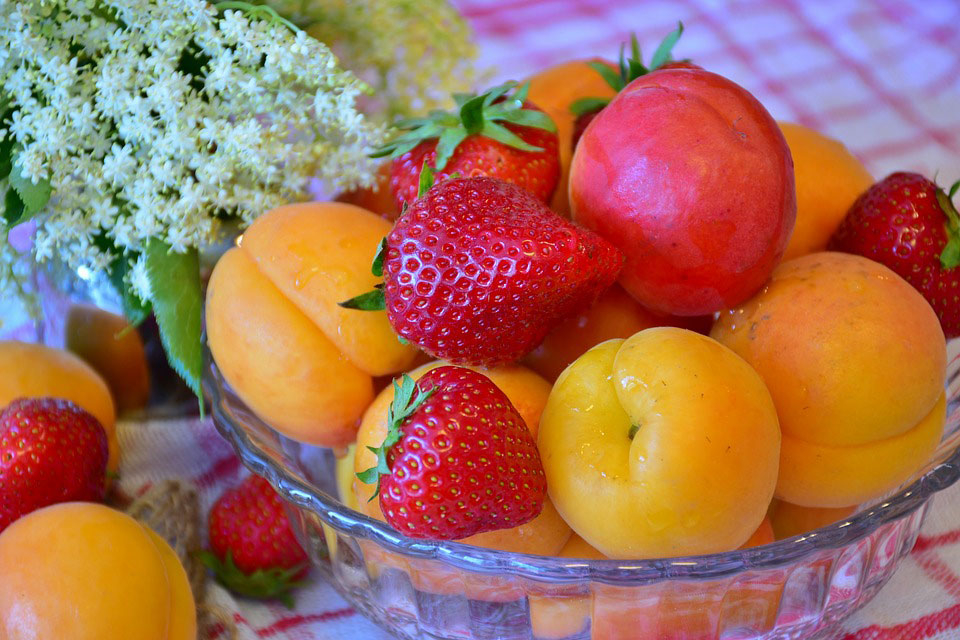 With the return of sunny days, here are some fresh ideas to reduce food waste. Don't throw away those stems left over on the work surface when you make a strawberry fruit salad.
Infuse the little green tops in a litre of water (no need to heat it), with a dash of honey if you fancy.
After a few hours, simply remove the stems and enjoy a glass of cool strawberry-flavoured water.
Apricot kernels are also delicious hidden treasures: remove the thin skin, finely chop a dozen of them with 250 g of almond powder. Whisk three egg whites with 80 g of sugar, gently add the almond powder and kernels. Next, shape the mixture into balls and roll them in 100 g of icing sugar. Finally, after baking them for 20 minutes in an oven at 160°C, your delicious amaretti will be ready to enjoy! Apricot kernels also go amazingly well in a ceviche, fish tartare or pan-fried shellfish.
By Sonia Ezgulian
A zero-waste chef, she is the author of 'Ma p'tite cuisine des restes' published by Ah ! Éditions and regularly makes delicious little dishes for June Caffe in Caluire-et-Cuire. She recently finished 'Ma petite cuisinière potagère', published by Flammarion, an augmented version of her self-published recipe collection 'Vivre(s)'.
www.soniaezgulian.com