Shopping
Il était une fois
Game, set and match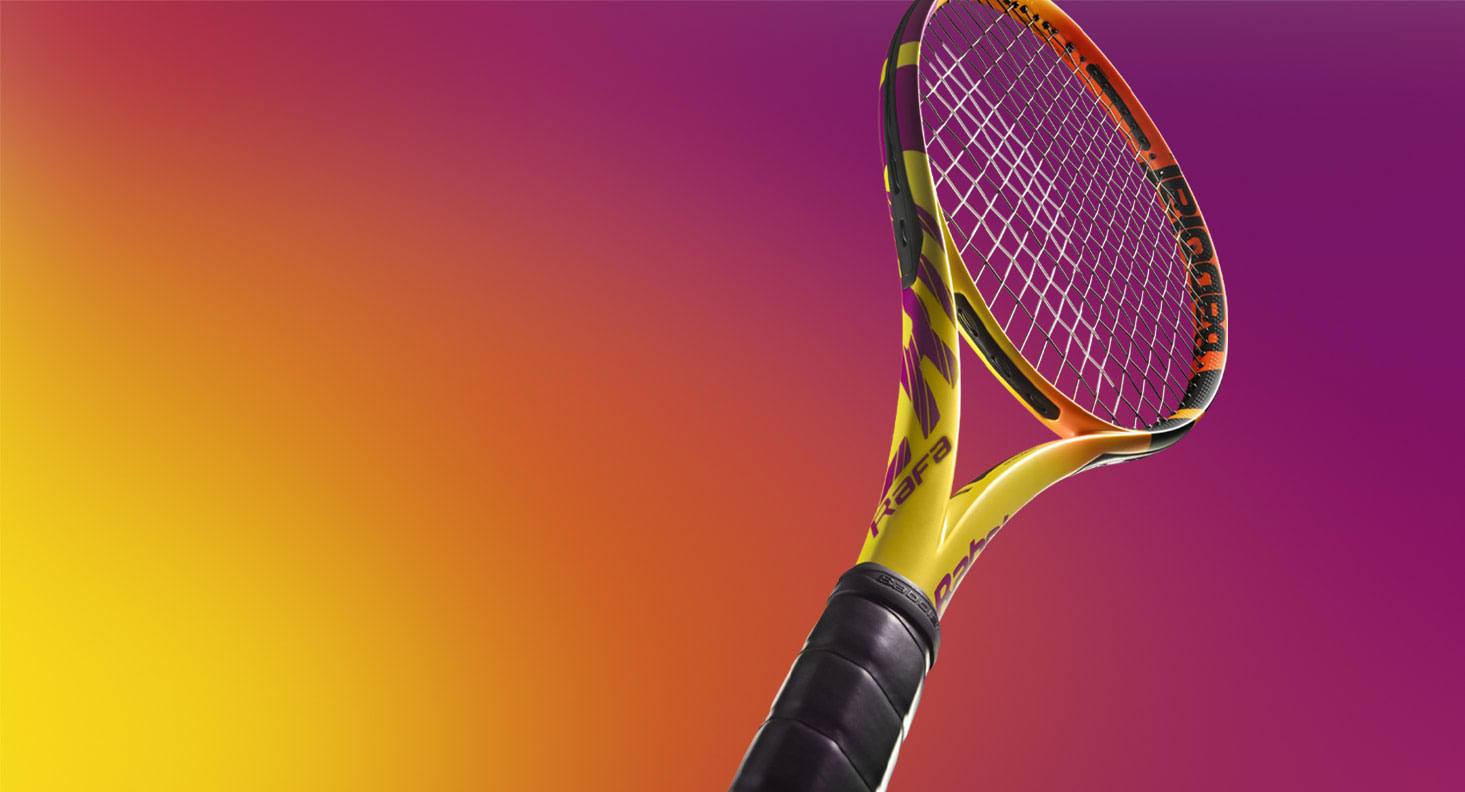 Babolat's pure aero : the story of a winning racket born in Lyon.
Will the people of Lyon at Babolat win their 22nd Grand Slam title in the left hand of Rafael Nadal? The answer will be given on the 13th of June, on the central court of Roland-Garros. In the meantime, tennis enthusiasts and Nadal fans can get in the spirit by playing with the Spanish champion's racket: the Pure Aero Rafa. Created in the Lyon-based manufacturer's R&D lab, the racket made its first appearance at the victorious 2020 French Open final. Now, nearly 150 years after Babolat's first steps on a tennis court, an eye-catching yellow, purple and orange version of Nadal's racket has just been released for the general public...
The story began all the way back in 1875. The word 'vegan' did not yet exist and the company Babolat & Monnier was an expert in making products such as sausage casing, surgical thread and strings for musical instruments using natural gut. Modern tennis was taking its first steps and Pierre Babolat invented the first racket strings using sheep and then cow gut.
Fact
249 kmph is the service speed record held by American tennis player Andy Roddick, with his Pure Drive racket and Pro Hurricane Tour & VS hybrid strings.
www.babolat.com
Top of the line
In 1925, his son Albert perfected the product and created the VS string. Still considered to be one of the best in the world, it accompanied the on-court adventures of Suzanne Lenglen and the famous "Four Musketeers": Jean Borotra, Jacques Brugnon, René Lacoste and Henri Cochet.
In the 1950s, Babolat made a breakthrough by developing synthetic strings, manufactured in Corbas, and then grips and even a protective varnish for gut strings, which led to the creation of the verb 'baboliser' (to 'babolize') in 1960s changing rooms.
As a partner of the biggest names, in the 1980s, the brand accompanied all of the major tennis stars: Björn Borg, Arthur Ashe, Martina Na­vratilova, Jimmy Connors, John Newcombe… as well as Yannick Noah, who won the French Open in 1983 against Mats Wilander, also playing with Babolat strings!
In the 1990s, the family-run company launched the design of tennis frames in order to offer a complete racket: the Pure Drive. After appearing in tournaments and on tennis courts around the globe, it is now the best-selling racket in the world!
The following decade marked the arrival of Éric Babolat and the launch of tennis balls, clothes, shoes, a connected racket and the company's move from Gerland to Vaise. There, it has created a European centre of operations in the fields of tennis, badminton and padel, a new racket sport that has attracted many players, including Rafael Nadal!