Out and about
MY WEEKEND À LA LYONNAISE
Summer in Lyon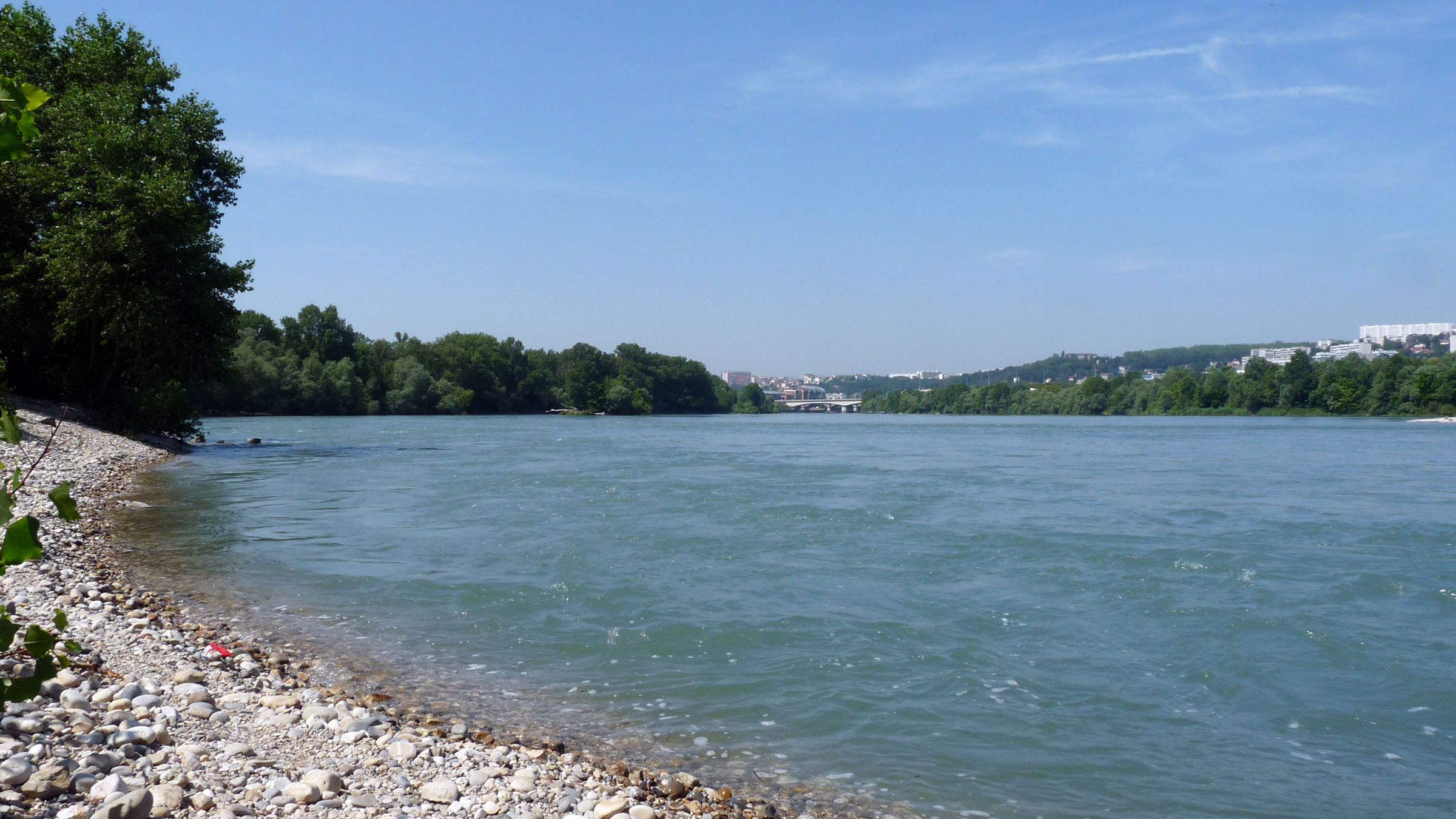 7am
Browse Les Puces du Canal
Rise early and head to the flea market Les Puces du Canal, paradise for those who like leisurely browsing, bargain hunting and vintage objects, because the best deals are there to be had in the morning. Enjoy the fun and laid-back atmosphere in this little village of stallholders, where you will find jumble stands, antiques shops, bric-à-brac traders and creators of recycled objects. You can then take a stroll around the aisles and have a break in one of the market's bars or restaurants, where the regulars gather to chat about their latest finds.
Puces du Canal
5 rue Eugène-Pottier,
Villeurbanne.
Open Saturday from 7 am to 1 pm and Sunday from 7 am to 3 pm.
www.pucesducanal.com
10am
Trek in the Gratte-Ciel neighbourhood
Also in Villeurbanne, French Capital of Culture 2022, try out an urban hike accompanied by Patrick Mathon. This passionate will take you on a pedestrian exploration with plenty of surprises and things to discover along a 2 km route through the Gratte-Ciel neighbourhood. Inaugurated in 1934, it is intriguing and fascinating with its unique architecture and unusual perspectives. You may wish to buy food here in preparation for your lunch.
Lyon City Trek
20 €, booking at
lyoncitytrek.fr
1pm
Picnic at La Feyssine
Between the La Doua campus and the Rhône, spread your picnic blanket in the pleasant green setting of Parc de la Feyssine. This former well field offers a welcome breath of fresh air on the edge of the city. With more than 110 acres of well-preserved green spaces, it is also a sanctuary for biodiversity. The many species you can see there include: hawthorn, wild orchids and adder's-tongue, in terms of the flora (picking is forbidden); and, in terms of the fauna, falcons, beavers and stag beetles, an impressive looking but quite harmless beetle, which can be found in June.
Parc de la Feyssine
Villeurbanne.
3pm
Cultural exploration
Gently walk off your lunch at Cité Internationale, where the Contemporary Art Museum currently has two exhibitions. The first, Comme un parfum d'aventure, features works by artists from the region related to their experience of the lockdown and, therefore, freedom. The second, IRL é RL, is hard to place in a category. It includes an exhibition about reality and virtuality, artists in residence, a live programme, dormitories, workshops, meeting areas and more. Prepare for the unexpected!
MAC
81 quai Charles-de-Gaulle,
Lyon 6e.
Open from 11 am to 6 pm.
www.mac-lyon.com
5pm
Cruise in Tête d'Or park
You may be familiar with Tête d'Or park, but have you ever been on its lake? You can explore its 42 acres in a rowing boat, pedalo or electric motor boat. As a couple or family, this offers a different way to discover Lyon's green lung, alongside the lake's swans and ducks. Meet at the pier?
Parc de la Tête d'Or
Main entrance,
place du Général-Leclerc, Lyon 6e.
www.loisirs-parcdelatetedor.com
8pm
Dinner and drinks
For the last stop on the journey, give yourself a well-earned treat! Head to the all-new Food Society in the Part-Dieu shopping centre. Covering more than 3000 m² with its 11 kiosks, this new street food temple, which has a zero-plastic objective (non-disposable dishes, recycled and recyclable packaging, etc.), includes a falafel counter, a "smash burger" specialist, and a deli counter: 'La Mère Brazier'. It will also host DJ sets, exhibitions and concerts. What's more, its terrace looks out over Lyon's skyline. A delight for the eyes and taste buds!
Food Society
Centre Commercial de la Part-Dieu
Lyon 3e.
www.foodsociety.fr