Out and about
Journey in greater Lyon
Feyzin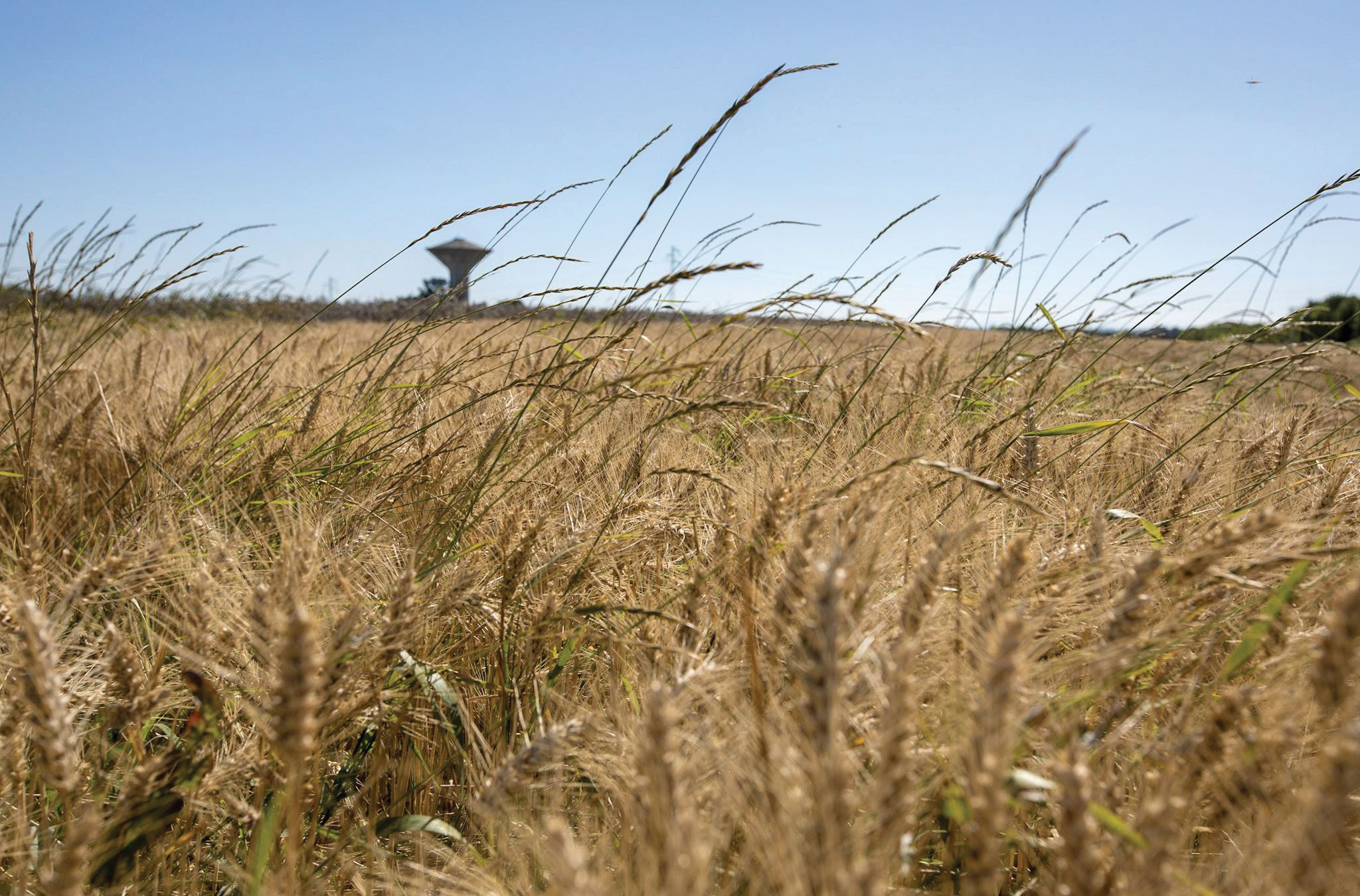 Located just few kilometres to the south of Lyon, Feyzin is known for its refinery, but there is more to it than that. Surprisingly, one third of its surface area is a natural space that is a sanctuary for biodiversity. This has earned it the title 'Ville Nature'. We take a closer look.
For residents of Lyon who are used to going to Tête d'Or Park on their days off, a trip to Feyzin is like a step into terra incognita.
The first thing that stands out is the housing. Facing the Vallée de la Chimie (chemistry valley), it accounts for one third of the town's surface area.
The second third is occupied by the refinery and the last, as we have already seen, is a huge green space. To find it, simply look west and follow your nose. There, the plains stretch out as far as the eye can see, leading to little rural villages, like so many points of departure for new adventures. This bucolic setting is the Plateau des Grandes Terres, a 600-hectare natural area nestled between the towns of Feyzin, Vénissieux and Corbas.
This agglomeration may not have the most exciting town centre in the region, but it boasts fauna and flora that are among the richest in the metropolitan area. Also, in spring and summer, biodiversity awareness-raising workshops are held along the 17 km of hiking paths, which can be explored on foot or by bike. Ideal if you want to learn how to recognise birds such as the blackcap and skylark.
This little-known area even has a base camp in the form of the Fort de Feyzin. Built to help defend Lyon, this former military building is open to visitors, who can explore its infantry pillboxes, bridge, barracks, underground galleries and wells. For those who love history, this imposing building has a setting like something out of a novel.
The surrounding grounds, covering 26 hectares, are home to many protected species (including birds of prey, birds, reptiles and insects), as well as rabbits and a herd of sheep in the educational farm. A departure point for many annual races, street workout sessions and horse-riding outings, the site even has a bakehouse that opens on Sundays!
In the bowels of the fort
This is the first time since 1877 that La Caponnière is open to visitors. Following works lasting one year, this semi-underground fortified building reveals its basement passages and corridors, which were previously used by soldiers and military personnel.
La Caponnière
Fort de Feyzin
Guided tours are available by signing up at
lefortdefeyzin.fr
Where to eat?
To your left: a Black Angus steak and its marrowbone, cooked American-style by the chef of the restaurant L'Auroch. He can also prepare Lyon's traditional morning meal known as a 'mâchon' on request! To your right: a quattro formaggio pizza to enjoy on the terrace of the restaurant La Mi-Temps. To your forks!
L'Auroch
Chemin départemental 12, Feyzin.
La Mi-Temps
9 rue des Razès, Feyzin.
A visual and auditory experience
You will find no vegetables or jams at L'Épicerie Moderne (literally 'the modern grocer's) in Feyzin, but workshops and concerts. This recreational and creative space, which has firmly established its reputation, is a major venue on the chanson française, rock and world music scenes. It is also a springboard for up-and-coming young artists.
L'Épicerie Moderne
Place René-Lescot, Feyzin.
epiceriemoderne.com
L'école de la microaventure (micro-adventure school)
The association 2 Jours pour Vivre, which promotes slower tourism, is holding an introductory day for its 'école de la microaventure' (micro-adventure school) programme at the Fort de Feyzin on 12 June.
It includes a modern geography class, an overview of good practices, basic advice and a workshop that offers a chance to create your next adventure.
Ramble on
Le sentier des alouettes
The name of this hiking path could be translated as 'the skylark trail', so it is no surprise that it offers a chance to see the most common bird to be found on the plateau. Watch carefully: skylarks take off vertically, giving a sharp call, when they perform their display flight!
Distance : 5 km – Duration : 1¼ hrs
Difficulty level: easy
Le sentier des moissons
This route, named 'the harvest trail', is dotted with informative signs. It takes hikers across the fields as they learn about cereal cultivation and also reveals how the site used to be used to grow vines and osier trees.
Distance : 3 km – Duration : 45 minutes
Difficulty level: easy
The routes, markings and information can be at
grandlyon.com