Out and about
Un jour avec
A day with a snowboard champion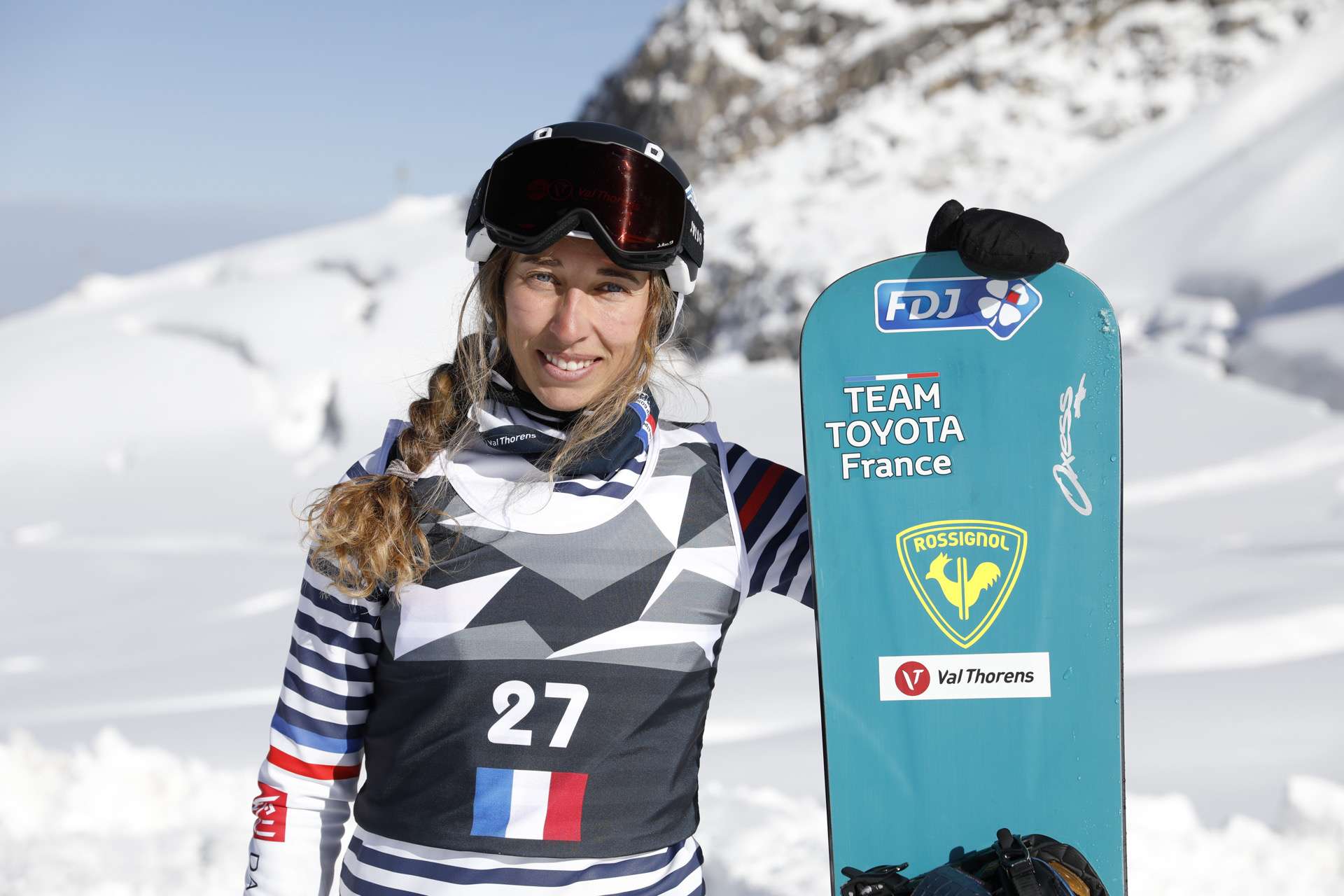 Is it possible to be a snowboard champion without living in the mountains? Yes it is. For proof, you need look no further than Chloé Trespeuch, a two-time Olympic medal winner in the snowboard cross discipline. She has lived in Lyon for the past eight years.
Despite popular belief, not all downhill skiing, cross-country skiing and snowboarding champions live in mountain resorts. They don't all even live that near the mountains. Snowboarder Chloé Trespeuch is one example. In the space of a few years, she moved from Cime de Caron (at an altitude of 3195 metres) to Val Thorens, then Mont Verdun (626 metres) and finally Saint-Cyr-au-Mont d'Or, in the Lyon area. She lives there with her partner, rugby player Ioan Debrach (who has played for teams such as Bourg-en-Bresse and Mâcon), now a coffee merchant and creator of the brand Lion d'Or Café.
"I started skiing when I was about two and then snowboarding when I was around six or seven years old," she recalls. Back then, the whole family split its time between Val Thorens, in Savoy, and Saint-Jean de Monts, in the Vendée. As a youngster, she tried various kinds of snowboarding disciplines before choosing to specialise in boardercross: "a combination of all the other disciplines, with bends, jumps..."
She has been a member of the French national team for ten years and represented France at the last three Winter Olympics: Sochi 2014 (Russia), where she came third; PyeongChang 2018 (South Korea), where she came fifth; and, in February, she won a silver medal at Beijing 2022 (China). With the Italy 2026 Winter Games on the horizon, she is sharing her time between her home base in the Monts d'Or and glaciers around the world.
"I travel with the French team for more than half the year, but between two stages I sometimes do training at home, with one or two daily sessions to complete, according to the programme designed by the fitness trainer. I begin with a warm up, by doing some yoga for example, which I follow up with some muscle training (I have equipment in the garden) and/or a bike ride or jog near where I live. All my neighbours are sporty, so I often have company! When I get a chance, I like to make the most of everything Lyon has to offer, for a stroll or to eat out. We go by bike. Going is easy, but coming back is much harder!"
Despite her busy schedule, Chloé is already preparing for her future retirement from competitive sport. She joined the French Army's sports team (the Armée de Champions) a few months ago and, in the long term, would like to do a job that is "useful, to help protect the environment." In the meantime, she is studying for a master's degree in energy, the environment and sustainable development at the prestigious institution Sciences Po Paris. Her goals for this season are to win a title at the next World Championships and a Crystal Globe, no less.
SHE HER IN ACTION
• At the FIS Snowboard World Cup, at Les Deux-Alpes (until 3 December)
• At the Snowboardcross World Cup In Bakuriani, Georgia (3 to 5 March)
• Instagram
@chloetrespeuch