Lyon and ice cream: an old love story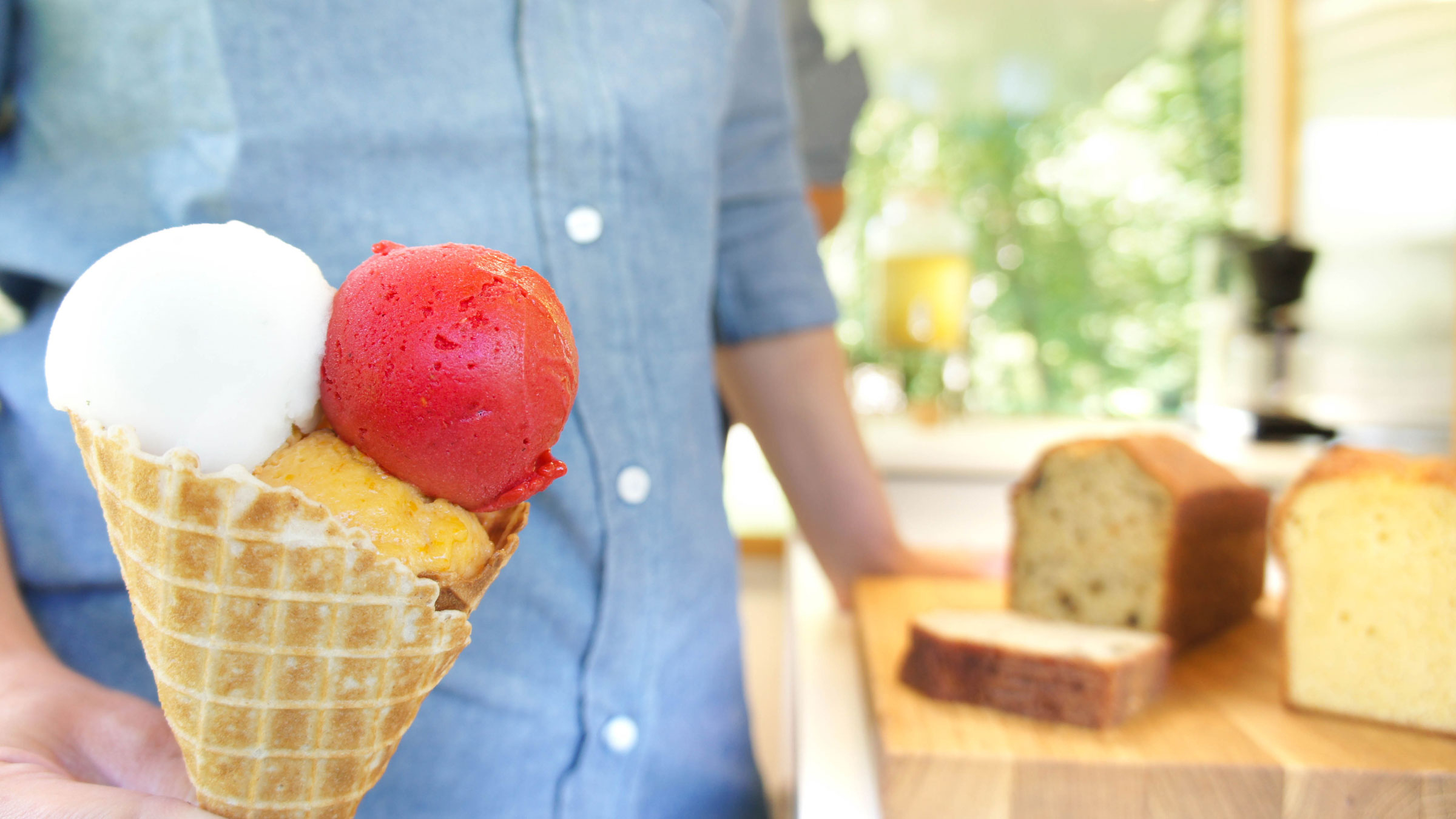 Ice cream on the grill ? Hurry up and eat it before it melts !
We would of course never dare to suggest that Lyon created ice cream, while some two millennia ago, Nero had ice brought to Rome from the Alps, which he would eat with crushed fruit and honey. However, this summer essential is nothing short of an institution in Lyon, the birthplace of Emperor Claudius, who happened to be Nero's adoptive father. Several generations of Lyon's residents have queued in the Vieux-Lyon district in front of Nardone, an ice-cream maker that opened on the banks of the Saône in 1929. Even before then, the Nardone family was already in the ice-cream business, handing down its recipes from father to son and daughter since 1899. Today, you will find more than 60 flavours there and a terrace that is packed when the weather is hot. Just a short walk away, La Fabrique Givrée and Terre Adélice are also among the city's finest ice-cream makers. They make organic ice-creams and sorbets with classic and original flavours (such as black garlic, hibiscus, gazelle horns (a Moroccan pastry), sea buckthorn, pomegranate and peanut), using artisanal methods, in the Ardèche. We will take a scoop of chestnut ice cream, though. Or two even.
A scoop of delight
On the other side of the Saône, make sure you don't miss Único, an environmentally responsible artisan-ice-cream maker located on the slopes of Croix-Rousse hill. There, Julia and Tiago, two graduates of the Institut Paul Bocuse, use seasonal and local ingredients (sourced within a 100 km radius around Lyon) to make iced cookies, personalisable magnums and original desserts. At Único's younger sibling, Fresco, a tiny establishment opened in 2019, you will find light and creamy Italian ice-creams. In Lyon's 7th district, you will find another gelato maestro, Page, which serves lovingly prepared cakes and ice-creams (with flavours such as beetroot-blackcurrant, buckwheat and kiwi) in jars (to be returned for a deposit) to take away.
Where can we taste these ice-creams ?

Nardone
26 quai de Bondy,
Lyon 5e.
Terre Adélice
1 place de la Baleine,
Lyon 5e.
La Fabrique Givrée
66 rue Saint-Jean,
Lyon 5e.
Único
91 montée de la Grande-Côte,
Lyon 1er.
Fresco
29 quai Saint-Antoine,
Lyon 2e.
Page, glaces et gâteaux
51 rue de la Thibaudière,
Lyon 7e.