Discoveries
'Gone' Culture
Lyon's most unusual street names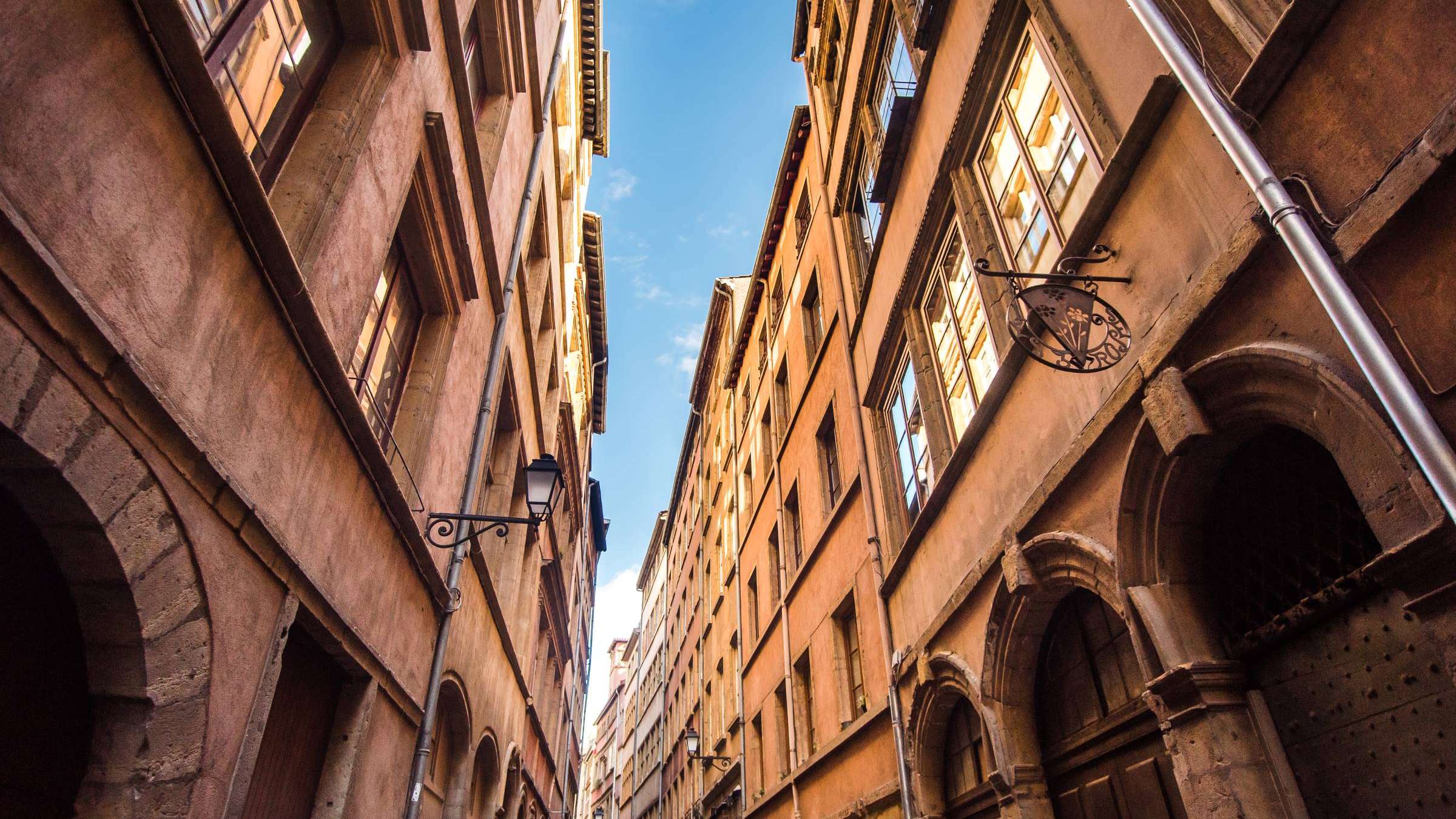 Some streets pay tribute to major figures from Lyon's history (from Louise Labbé to Antoine de Saint-Exupéry), while others bear mysterious names that won't fail to raise a smile as you stroll around the city. Here's our selection of Lyon's quirkiest street names.
1. Rue de la Quarantaine
Located in Lyon's 5th district, this street runs parallel with the Saône, linking Rue Saint-Georges with Montée de Choulans. There are several theories about the origin of its name, the most generally accepted of which dates back to the fifeteen's century. Back then, standing where Fourvière tunnel is now located, the Hôpital de la Quarantaine took in plague-stricken people who were placed in isolation, a kind of Medieval version of the recent lockdowns.
2. Rue de la Gerbe
'Gerbe' is slang for vomit in French. So this street name can bring to mind images of rowdy drunkenness. Nothing could be further from the truth, however. Located between Cordeliers and Saint-Nizier, in Lyon's second district, connecting Rue Gentil and Rue de la Poulaillerie, this is a clam, pretty little street. With its beautiful row of arches and two Virgin Mary statuettes on street corners, it has been here since the Middle Ages. At number 31, stood a famous inn, named 'La Gerbe d'Or'. In 1927, a bakery was opened there and kept the name and sign: three boys handling wheat into sheaves (one meaning of 'gerbe' is a sheaf of wheat).
3. Rue des Quatre-Chapeaux
Short and straight, this street in Lyon's Presqu'île district links Rue Tupin and Rue Thomassin. It has changed names on several occasions, with past names including Rue Raisin, Rue de Cornemuse, Ruelle Ferrandière, Rue Grenouille, Rue des Chapeliers and, finally, Rue des Quatre-Chapeaux (Translator's Note: 'Quatre-chapeaux' means 'Four-Hats'), after the name of an inn that once stood on the street. Lined with nineteenth-century buildings, it is today home to shops, restaurants, bars and a sex-shop. You will find no hatters here, however.
4. Rue des Trois-Artichauts
Located on the former path of the Roman road of Narbonne, this particularly narrow road of Lyon's 5th district connects Debrousse to Montée Saint-Laurent. Its name literally translates to 'Road of the Three Artichokes'. it is said to be a reference to an inn that once stood here and was reputed for its countryside cooking, with a sing depicting three artichokes. The local painter Adolphe Appian lived at number 15 of this road, in the heart of the St-Irénée neighbourhood. Some people also said that the remains of Lyon's famous mammoth of Choulans where discovered here.
5. Rue du Gazomètre
Laid in the mid-nineteenth century, in Lyon's 3rd district, Rue du Gazomètre begins on Rue Paul-Bert, crosses Rue des Rancy, and ends at the junction of Rue Duguesclin and Rue Villeroy. It was named after the gas works that used to be located on the road. With a huge gas holder topped by a bell, the gasometer stored the city's mains gas produced by coal distillation, which was used for Lyon's public lighting and gas supplies for the neighbourhood of La Guillotière.